newS & results
Keep up to date with recent sporting news and results.
summer term EXTRA CURRICULAR TIMETABLE
Summer Term Timetable - Click HERE
DIVING INTO THE FINALS
A huge congratulations to Amy in Year 8 who won the ASA South East regional skills diving competition for 12/13 year olds. Amy beat divers from Berkshire, Buckinghamshire, Hampshire, Kent, Oxfordshire, Surrey and Sussex. She will now move on to compete in Manchester in the National Skills final in July, massive well done!
ENGLAND CALL UP!
Two of our students, Finley and Rohan have excitingly been chosen by the England handball team after representing George Abbot in competition. Amazing achievement boys, well done!

ANOTHER HUGE ACHIEVEMENT FOR GABBOT
| | | | | | |
| --- | --- | --- | --- | --- | --- |
| School | Borough | Independent/state | Phase | Quadrant | Total Points |
| George Abbot School, Guildford | | | | | 180 |
| Broadwater School, Godalming | | | | | 143 |
| Woking High School, Woking | | | | | 123 |
George Abbot are flying high at the top of the Surrey Competition league. The league table awards points based on how many qualifying events you enter, and how well you place in the finals. Gabbot are currently in pole position with 180 points and we are showing no signs of slowing! A huge congratulations in order to all our students and lets keep the points coming until the end of term!


Students off to Nationals!
Two George Abbot students competed in two hockey championships at the weekend for their BU12's Surbiton team. Not only did the boys win the South Regionals, they won all of their six matches at the championships and are now heading to Nationals in Nottingham in two weeks. Huge congratulations to them both and best of luck at Nationals!
Finishing the marathon for matt
On Wednesday the 25th of April and Thursday the 26th of April, over 250 of our students took time away from their average P.E lessons to complete 15 laps of the school field in memory of a runner who sadly passed away during the London marathon. Matt Campbell, a 29 year old chef took part in the London marathon and shockingly died just 3.7 miles from the finish line, an initiative has been put in place to complete the marathon for Matt, aptly named 'finish for Matt'. Students were given the option to partake in their regular P.E lessons but overwhelmingly a large majority of our wonderful students decided to go out (some in the pouring rain) and complete the 15 laps of the track. Our students were given the option to complete the laps in groups of three and not the full 15 on their own, but amazingly a large majority of the students completed at least 10 laps, with some students completing a staggering 22 laps and refusing to stop. Collectively the boys and girls in years 7 ,8, 9 and 10 racked up 2,312 laps of the 400m track between them. An extremely proud moment for the P.E department and all involved. If you would like to donate to Matt's just giving page which helps fund a charity that Matt was running the marathon for, a charity in support of helping children have a brighter future, the link to the just giving page is here: https://www.justgiving.com/fundraising/mattcampbell-londonmarathon

Mini marathon
Athletics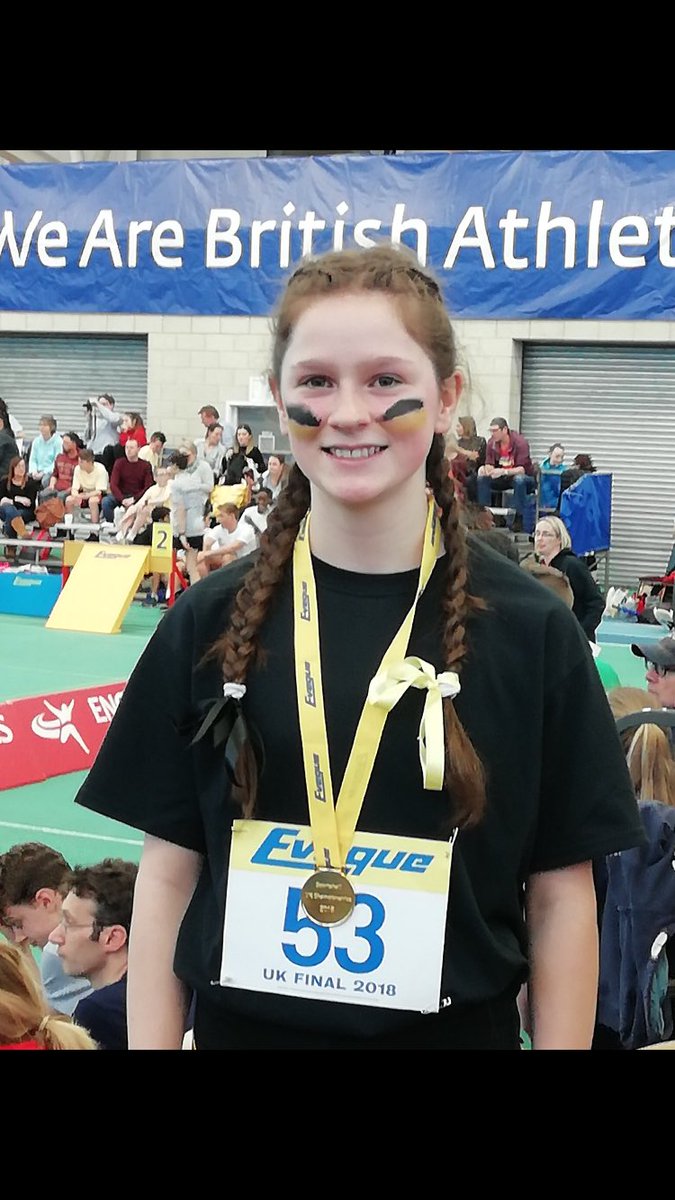 Students 'smash' the u16 r7's
On Saturday George Abbot students represented their rugby 7's team in Lisbon, coming away as winners! Scoring a total of 193 points and only conceding 5 across 2 days of matches!




A Finish in the bunch for sprint finish CYCLE at the national series
George Abbot student in action at the National Series race at the weekend. Pushed out an average of 21.5 mph for 1 hour 35 minutes finishing in the bunch sprint. A brutal race.


House Sports: Rugby and Netball
Year 7 Boys:
1st Place: Wyvern
2nd Place: Gryphon
3rd Place: Falcon
4th Place : Martlet
5th Place: Phoenix
Year 7 Girls:
1st Place: Wyvern
2nd Place: Phoenix
3rd Place: Martlet
4th Place: Falcon
5th Place: Gryphon
Year 8 Boys:
1st Place: Martlet
2nd Place: Wyvern
3rd Place: Gryphon
4th Place: Falcon
5th Place Phoenix
Year 8 Girls:
1st Place: Martlet
2nd Place: Falcon
3rd Place: Gryphon
4th Place: Phoenix
5th Place: Wyvern
So far the year 8 and year 7 competition across both sports has been fierce. Marlet taking top spot for the year 8s and Wyvern running away with both wins for the y7s. Year 9 house sports has been rearranged for Monday 26th of March in which the final day of Rugby and Netball will take place.

Extra Curricular PE timetable - feb-april
Extra Curricular Timetable - Click Here
TWINS TRIumph
Bronze medals with their Surbiton BU12 hockey team at the largest UK hockey indoor competition, which took place at the Copperbox in December.
George abbot student FOR GB PENTATHLON
Genevieve has achieved the qualifying standards for her age in run and swim in the biathlon. If she joins, they will introduce her to fencing and shooting along with some English Talent Programme training sessions.

EXTRA CURRICULAR PE - JANUARY 2018
Extra Curricular Timetable 08.01.18 - Click here
George Abbot compete in their first show jumping competition
George Abbot has added another sport to its already long list, equestrian. 5 girls took part in a show jumping competition on 18th November and performed admirably against schools that take part in these events regularly.
We are really proud of the 5 girls who took part and again it shows how talented we are as a school.
house sports y8 boys football & Girls Basketball
Y8 Boys:
1st Place: Martlet
2nd Place: Wyvern
3rd Place: Falcon
4th Place: Gryphon
5th Place: Phoenix
Y8 Girls:
1st Place: Gryphon
2nd Place: Phoenix
3rd Place: Falcon
4th Place: Martlet
5th Place: Wyvern
house sports y7 boys football & Girls Basketball
Y7's were the first year group to experience this academic years first house competition. Excellent standard of performance and attitude throughout. The sports will reverse for boys and girls later in the year.
Y7 Boys:
1st Place: Wyvern
2nd Place: Falcon
3rd Place: Martlet
4th Place: Phoenix
5th Place: Gryphon
Y7 Girls:
1st Place: Phoenix
2nd Place: Wyvern
3rd Place: Falcon
4th Place: Gryphon
5th Place: Martlet
Extra curricular autumn 2 - 31.10.17
Extra Curricular Timetable Autumn 2 -
Please Click Here
MOnday 16th October 2017
A fantastic half term for the PE department both curricular and extra curricular. Outstanding achievements for many individuals and also teams.
The half term focus of PHYSICAL ME IN PE has given students an explicit experience of how physical activity and sport can benefit the body and mind. Next half term we focus on SOCIAL ME IN PE. Please see below for the ME IN PE assessment framework which students self assess. Its about WHY we do PE not WHAT we do in PE....
SILVER in the skate southern International competition
Congratulations to one of our students who competed in the Skate Southern International Competition in Lee Valley. Achieving a silver medal for her 2 minute programme competing against 13-18 year olds from across the UK.
UPDATED TEACHING TIMETABLE and EXTRA CURRICULAR 2017-2018
Please click here for the PE Teaching Timetable.
Please click here for the PE Extra Curricular Timetable. AUTMUN 1 ONLY
Parent INFORMATION BOOKLET SEPTEMBER 2017
Please see the attached 'Parent Information Booklet' for PE September 2017. This outlines; rules and expectations, kit, extra curricular and curricular management, assessment and more.
Click here - Parent Information Booklet
GEORGE ABBOT PE TRIAL 'BAND' APP
Next year the PE department will be trailing the app 'BAND'. This is a FREE app for PE staff to manage their extra curricular teams. With the use of a unique code (see below) students and parents will be able to see live updates regarding; fixtures, teamsheets and news. We hope this will solve the issues we had last year with regards to student captains miscommunicating with participants.
It is the students responsibility to check the APP and stay up to date with important information.
How to gain access: Download the APP for free, register a user, use the code below to gain access to the team news.
Y7 Boys Football: http://band.us/n/a7aaUeF1m1b1M
Y9 Boys Football: http://band.us/n/a8a2U1F7maF1H
Y11 Boys Football: http://band.us/n/aaa1UdF9mfi2T


gold in open water swimming regionals
Congratulations to one of our students who swam in the 'Open Water Regionals' this weekend. Grabbing Gold! He now qualifies for the National competition in August alongside the 200m breaststroke.
District sports Wednesday 28th june 2017 - Guildford Spectrum
On Wednesday 28th June we will be taking 130 students attending the District Sports Athletic Event at the Guildford Spectrum. If you wish to watch your son/daughter compete please click the link below to see the timings of events. If you have any questions please contact jclayman@georgeabbot.surrey.sch.uk
Students involved have been given a reply slip for information and consent purposes. This needs to be with the PE Department by 23.06.17 at the latest so we can confirm absence with the office.
Thank you
Programme - click here
SPORTS DAY RESULTS
Congratulations to PHOENIX who have triumphed again in this years Sports Day event! A fantastic event had by all students and a great attitude and behaviour displayed by all in superb weather!
Results Below!

sports day preparations - 15th June 2017
This week we start our SPORTS DAY preparations and team selections for the big day NEXT THURSDAY 15th JUNE. Students are reminded to discuss their team selection with their house captain.
PRE EVENTS:
Thursday 8th June - Y8 Boys Long Jump & Y7 Boys High Jump
Friday 9th June - Y8 Girls Long Jump
Monday 12th June - Y7 High Jump Girls
finley picks up another trophy!
It was only last month that Finley picked up the Waterfall cup with his team Effingham and Leatherhead. However, he's gone and done it again! This time competing with the same team in the Ultimate Rugby 7's Tournament at Basingstoke. The team ran riot on their FIRST EVER attempt at 7's. Scoring 180 points and only conceding 12 points.
Y8 football county cup winners - George Abbot 3-1 Whitgift
Recently George Abbot Year 8 football team travelled to Sutton United FC to play the Independent Whitgift School in the county cup final. Last year the boys faced the same school and were beaten in the semi-finals, however with a strengthened team and a display of great attitude the boys fought to a 3 -1 win. Every single boy who played was outstanding! George Abbot is very pleased to win the cup back after more than a ten year period! We are very proud of the team.
students help Effingham and leatherhead win the u14 waterfall rugby cup
Finley and Andrew made sure they were not runners up this time around as they battled to beat Wimbledon Warriors 24-22, coming from behind three times they showed classic GAS grit! Finely also made it onto the score sheet. Well done boys!
week beginning Monday 15 may
A massive week last week for fixtures at George Abbot School. 15 fixtures in total and 14 wins! Congratulations to all students involved!
WEEK BEGINNING MONDAY 24 april
The Surrey Schools Rowing Team after their second place finishing! Good work TEAM! Thank you to John Noble and Toby Garbet for supporting our students at the event.
Phoebe and maisie Help SURREY to an athletics NATIONAL Championships (u13) WIN and runners up (u15)
The Surrey under 13 girls Sportshall athletics squad won the national championships in Manchester yesterday!
It was a really exciting event, fast paced and highly competitive, with 11 teams from across the UK each representing a UK region. Surrey represented the South East following the regional finals earlier in the year.
Phoebe did the long distance (6 lap) race and won her time trial heat with a good margin gaining a bronze medal overall for this event. She also won valuable points for the team in the speed bounce.
Also a mention to Maisie who finished 4th individually and helped her team to a runners up medal in the same competition at U15's.
Congratulations Phoebe and Maisie!
summer PE extra curricular timetable and teaching timetable
Please click here to access the SUMMER PE EXTRA CURRICULAR TIMETABLE.
Please click here to access the TEACHING TMETABLE for Summer 1. Use this so students know what to wear to PE lessons.
Please note: students are allowed to wear white socks during the summer term!
Week Beginning Monday 27 March
Last week of term! A busy week for school sport as usual with Rugby 7's tournaments, cricket district semi finals, boys football semi finals at both district and county level and a staff v student basketball game!
Summer 1 extra-curricular timetable and PE lesson activities will be downloadable from the school website this week.
Boys Football District Semi Final UPDATE
Congratulations to the Y7 and Y8 boys football teams who have progressed to the district semi finals. We await results from the Y11 and Y9 St Peters game this evening (15.03.17). If both teams win they also progress making it 4/5 teams through. The Y10's narrowly missed out on the opportunity to go through due to 1 goal difference!!!
Good work boys!
Phoebe , Maisie AND FINLEY Represent Surrey INDOOR ATHLETICS
Excellent achievement from our George Abbot students; Phoebe represented Surrey in the Inter County SE Regional Sportshall Athletics Championships. She was also part of the Surrey team that has gone through to the National Championships taking place in Manchester.
Maisie has also been involved in the U15 Surrey squad which also qualified for the National Championships!!!
Finley also represented for the boys team when they finished runners up in the same competition. We await to see if the team have qualified for the National Championships!
Good work ALL, keep it up!
Assessment in Pe (me in PE)
This year we are assessing students through 3 strands; Social ME, Physical ME and Thinking ME. Students will use our assessment model (based on the school 1-9 grading system) to self assess their Healthy ME.
For more information on our new assessment procedures please download and read this information. CLICK HERE
week beginning Monday 27 February
Excellent effort from all students this week in what has been a hectic schedule of fixtures. Particular highlights include the y9 girls basketball team beating ACS 31-27 and both the y7 and 8 girls basketball teams beating Woking College 32-6 and 48-11 respectively.
House sports also started this week with Y8 boys rugby and basketball on Wednesday. Congratulations to PHOENIX boys and WYVERN girls for taking all the house points.
Week beginning Monday 01 February
Were back! George Abbot PE has been busy as ever. Some big victories in Basketball, Hockey and Football. Also some outstanding individual achievements, Fabio being awarded with an honours tie for his involvement in Fencing. Fabio now represents the South East of England and recently competed in the British Championships.
The NEW EXTRA CURRICULAR TIMETABLE for PE will be updated and on the site next week! We see a return of boys football and rugby.
HOUSE SPORTS - Next half term BOYS RUGBY and GIRLS BASKETBALL + Mixed Hockey!
#getinvolved @Gabbot_Sport
week beginning Monday 9 January
A huge week of extra curricular lies ahead. The formidable year 8 boys football team face ARK William Parker School in the last 32 of the PlayStation Schools National Football Cup Wednesday 1.45pm Kick Off at New Inn Lane. The boys are in the last 32 from 624 teams that entered. We also have both the year 9 boys and girls taking part in the Surrey basketball finals on Wednesday at Surrey Sports Park. Good Luck also to students who take part in these fixtures this week:
U16/U14 Girls Ruby v Christs
Y10 Girls Basketball v Howard
Y8 Girls Basketball v Weydon
U13 Girls Hockey v Peters
Individual Swimming Gala (Saturday)
Week beginning monday 12 december
A great week this week for extra curricular PE. On Monday 12th the Y7 Girls came out on top in the district basketball tournament. Tuesday, the under 12 boys beat Salesians 9-0 in hockey and the Y8 girls finished 2nd in the district tournament. Wednesday, the Ks3 boys beat Guildford County 49-20 in basketball.
Y8 football Boys do it again!
The Year 8 Football boys travelled away to Patcham High School in Brighton Wednesday 7th December to take part in Round 5 of the English Schools National Football Cup. The Boys played exceptionally well in the first half to take a 3-0 lead. In the second half Patcham played well but the boys still only conceded 1 shot. That's 2 rounds and 2 shots conceded. The defence looks assured and as always were dangerous on the attack. The game finished 3-0 to take the boys into round 6, reaching the last 32 teams of the competition in which 624 entered!
We look forward to our next game at the fortress that is New Inn Lane (HOME) after Christmas. #TeamGabbot.
National Swimming competition
After qualifying for the finals day, the Under 13 and the Under 15 Boys Medley Relay squad had the opportunity to compete at the London Aquatics Centre. The pool which was used in the London 2012 Olympics, an incredible venue!
The boys got to the Aquatics centre nice and early for a 11am warm up.
The under 15 team included, Alex, Jordon, Ethan and Dom were in confident mood. The under 13s, Jono , Dan , Deniz and Harry were also feeling positive about their chances.
The competition itself had all of the top 30 schools in England. George Abbot qualified in 13th and 18th respectively. Which was a huge achievement in itself, considering we have no pool!!! The calibre of schools competing was incredible, the fastest school swimmers in England who get to train at school regularly.
In their heat, the u15s managed a 7th place finish with time of 2:07. It was a good swim but not enough for a place in the final. The u13s managed a long course PB for the team, 2:13. The boys finished 4th in the heat and again we were edged out for a Finals spot.
The day was a fantastic experience for the boys and just amazing to be there. We finished the day of finishing 15th in England for the u13s and 18th for the u15s. Both teams finished top of all the state schools! A great achievement.
A great day for all of us and I hope we continue to push on next year!
week beginning Monday 28 November 2016
Congratulations to the year 8 boys football team who have progressed to the 5th round of the National Cup after beating The City of London Boys School 4-0. They will now face Patcham High School Away and join the last 64 teams in the competition (624 entered).
week beginning Monday 21 November 2016
A huge week for George Abbot PE/Sport. Y11 boys beating Fullbrook 4-1 in the Football county cup, Y7 boys winning the basketball district tournament, our very own KITTY winning the GKR Karate National Championships, The Under 15 and Under 13 Boys Swimming teams finishing as TOP state school in the National Finals and the Year 9 girls basketball team beating Broadwater 56-6.
Week Beginning Monday 7 November 2016
Extra Curricular Clubs HAVE STARTED - Click here for the timetable
House Sports Dates have been confirmed: Boys Football and Girls Netball.
Y7 - Thursday 1st December Period 4 & 5
Y8 - Wednesday 23rd November Period 4 & 5
Y9 - Friday 25th November Period 3 & 4
Week beginning Tuesday 1 November 2016
Welcome back PEople! We hope you have had a relaxing half term! Just to inform you that there will be NO PE CLUBS this week ONLY FIXTURES. Clubs will commence again from Monday 7th November. Timetables will be circulated to form tutors and placed around PE, plus the website in due course.
Good luck to all students taking part in the 13 fixtures we are running this week!
Week Beginning Monday 17 October 2016
Congratulations to the Boys Y11 Football team who ran out 2-1 winners against Howard Tuesday evening. Strong performances from Mitchell and Andy.
Congratulations also to Millie who has made the England Rounders team!
Congratulations also to James who was player of the tournament representing GB in a recent goalball tournament!
What are you doing in pe this half term?
My Lessons in PE - Click Here
Week beginning: monday 10 october 2016
Last week saw more success for George Abbot School PE. All competitive fixtures were won by the school teams! Congratulations to all involved. This week sees more action including National Cup Football and District Cup Netball.
Also a huge congratulations goes to the Y8 Boys Rugby Team who finished top state school at the Roselyn Park Tournament las Thursday and a special mentions goes to Y7 Louis who played up a year group! Well done boys.
Week Beginning: Monday 19 September 2016
Clubs have started and what a start it was! On Thursday we had numbers in excess of 150 students participating in physical activity! Make sure you get yourself down this week for what looks to be an even bigger week for numbers!
ME IN PE - assessment in physical education 2016+
This year the PE department will assess students in three areas; Physical ME, Social ME and Thinking ME. Physical ME will concentrate on traditional PE assessment (ability within sporting areas). Social ME will concentrate on areas such as communication skills, resilience, leadership, respect and teamwork. Thinking ME will concentrate on students abilities to strategically and tactically improve performances. We believe this will make explicit the benefits of lifelong physical activity and exercise and give clear transferable messages to health and academic performance.
week beginning: Monday 11 JULY 2016
13 the Price you Play
Congratulations to Kieran who is currently playing off 13 for the Surrey County Golf Team. Looking to get some fixtures for George Abbot next year. Lets hope he can bring some silverware home for the school. Keep up the good work.
Second in Open Water swim.
Congratulations to Alex came second in the open water swimming championships this weekend (1500m). Good luck in the Nationals Alex!
Basketball Boys Net Surrey/South East Representation
Congratulations to Luca and Finley who represented Surrey and South East England Basketball respectively this weekend. Luca played for the county team winning 3 games and losing 1, finishing joint first with a Welsh County Side! Finley represented the South East England regional squad who won all of their games, progressing to the final and then winning gold!
Well done boys. Looking forward to hearing more success in the future.
PE
WEEK BEGINNING: MONDAY 4 JULY 2016
Karate Gold!
Congratulations to Kitty who last weekend competed at the Eastern Zone championships and won Gold in Karate! Next up the Japanese Nationals in August and the NationaL Qualifiers in September, lets hope she makes it to compete in the Under 35's Open Division!
week beginning: MOnday 20 june 2016
Sports Awards + GAS Track Meet Y7-9
A busy week for the PE department. Saturday saw the first EVER George Abbot Sports Awards evening for Y7-9 students. A great evening with some fantastic student achievements in sport and physical activity. Congratulations to all award winners and we look forward to seeing many more next academic year.
On Wednesday 22nd June George Abbot School hosted the annual Y7-9 athletics track meet. A great evening, again avoiding rain! Overall the students behaved fantastically and put in some solid performances. Boys finished second to Howard whilst the Girls finished third to St Peters and The Howard respectively.
week Beginning: Monday 12 june 2016
Sports Day Results 2016
Sports Day
All sports day preparations are in place. The only thing that stands in our way, The Great British Weather. Watch this space. In PE news the KS3 boys tennis team continued their success by beating Charterhouse school. Lastly, as it stands Wyvern are the shock leaders of sports day based on the 4 pre events already completed at lunch times! GO Wyvern!
Week beginning: Monday 06 June 2016
Athletics, Cricket and Rounder's
A huge week back for George Abbot Sport. After a restful week our students have some major competitions including; Y7,8,9 and 10 Girls Cricket Tournament, Y9 Girls Rounders Tournament, Y10 Boys Cricket v Howard, Y7 Boys Cricket v Christs, All Years County Relay Athletics, Sports Day Pre Events (Long Jump and High Jump 7/8), Y8 Girls Rounders Tournament and lastly, Y8 Boys Cricket v Christs.
Eat well, sleep well, win big.
WEEK BEGINNING: Monday 23 MAY 2016
Surrey Schools Athletics Championships 2016
Congratulations to all the students named above who have made the Surrey Schools Athletics team competing against other athletes in their respected events.
Saturday 11th June 2016
Kingsmeadow Stadium, Kingston Upon Thames.

WEEK BEGINNING: Monday 9 may 2016
Extra Curricular PE Tops
If students missed the trying on sessions for the extra curricular PE tops, don't worry! There is still time to collect a letter from Mr. Barry and try before you buy. A great opportunity to show your commitment to #teamgabbot.
WEEK BEGINNING: TUESDAY 3 MAY 2016
Y8 Boys Tennis UPDATE
The year 8 boys tennis team had a commanding victory over RGS Wednesday 4th May. Playing the first two doubles (Mo, Andrew, Ryan and Luca stormed to a 2-0 lead with the singles left to play. Playing in the singles with a combination of strong groundstrokes and solid volleys from the net, the boys went from strength to strength and too all four singles matches.
Well done to all the boys involved.
Roll on Guildford County.
Week Beginning: Monday 26 April 2016
Winner Winner...
A great week for sport at George Abbot School; The Under 16 Girls Rugby team winning a district tournament including private schools, The Y11 Girls winning the district rounder's competition and the Tennis season starting.
Get yourself down to the amazing clubs we have on offer currently including; Tennis, Rounder's, Cricket, Lacrosse, Baseball, Orienteering, Athletics and Fitness Suite. Be part of #TeamGabbot

Week Beginning: Monday 18 April 2016
Year 7 Boys Football: On for the treble!
Congratulations to the year 7 Boys Football Team who have won their district league and now face Howard of Effingham School in the Final of the district cup, Wednesday 20th April. The team also face Whitgift School on Monday 18th April in the Semi-Final of the Surrey County Cup after beating Glynn on penalties.
Good luck boys.
Year 10 Boys Football: On for the double!
Congratulations to the year 10 Boys Football Team who have won their district league and now face St. Peters School in the Final of the district cup Tuesday 19th April. This should be a great game as St. Peters are the only side to beat the George Abbot side this year.
Good luck boys.
Netball County Finals This Week.
Good luck to the Y7 and 8 Girls Netball teams who play in the county finals this week. Bring back the trophy!